2023 Athletic Hall of Fame Class
Jordan Gau '07 - Athlete
Kevin & Mary Arend - Contributors
Bridget Gross '09 - Athlete
2006 Boys Track Team State B Champions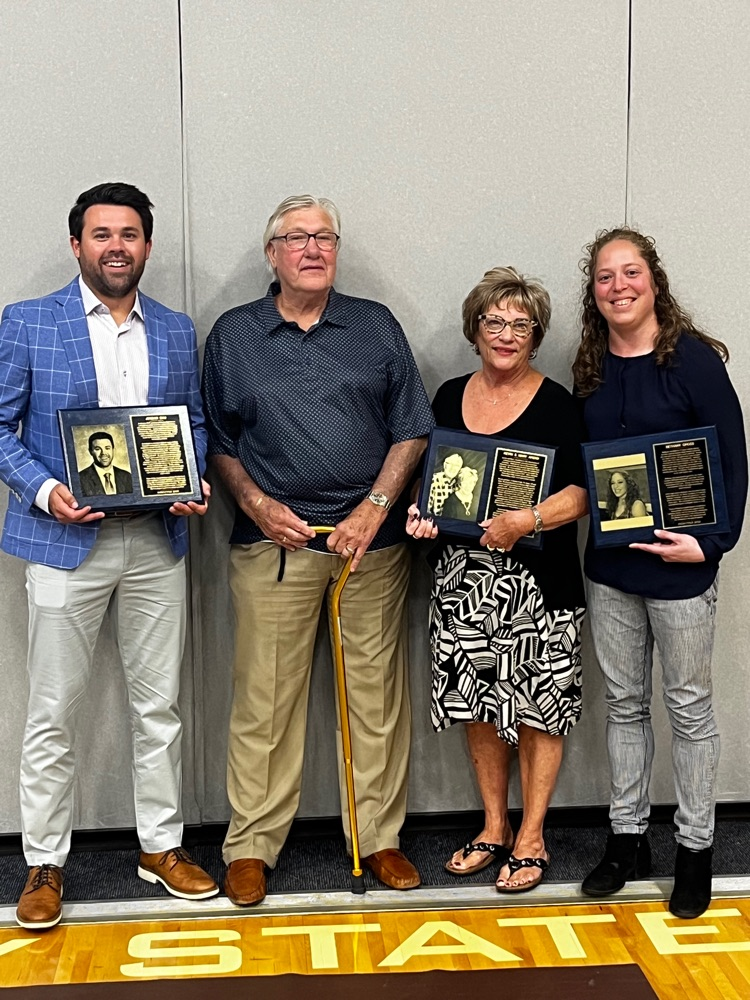 Congratulations to the 2023 Hanson Athletic Hall of Fame inductees: Jordan Gau, Kevin and Mary Arend, and Bethany Gross.
Established 2017
The Hanson Athletic Hall of Fame was established in 2017 by the Hanson Letterman's Club to honor past outstanding athletes, coaches, contributors, and teams from Farmer High School, Fulton High School, Alexandria High School, and Hanson High School.
A banquet and meal is held each fall on the Saturday of homecoming to honor those being inducted. Plaques are provided to each newly inducted member of the hall of fame and a plaque honoring them is hung in the lobby of the Hanson High School gymnasium. If you would like to support the Hanson Athletic Hall of Fame by making a donation to the Letterman's Club please contact the school.
(Click Here) for the Online Nomination Form
Hanson Athletic Hall of Fame Nomination Form.pdf (Printable)
Eligibility and Method of Selection.pdf
Individual Inductees