The Bridgewater-Emery boosters will be having a Walking Taco Meal Friday night at our GBB/BBB double header starting at 4:30. All games are played in their HS gym. Schedule below: 3:00 C boys 4:00 JV girls 5:15 JV boys 6:30 V girls 7:45 V boys
Current 2nd - 7th grade students have the opportunity to attend a Drone and Coding Camp at Lake Area Tech this summer.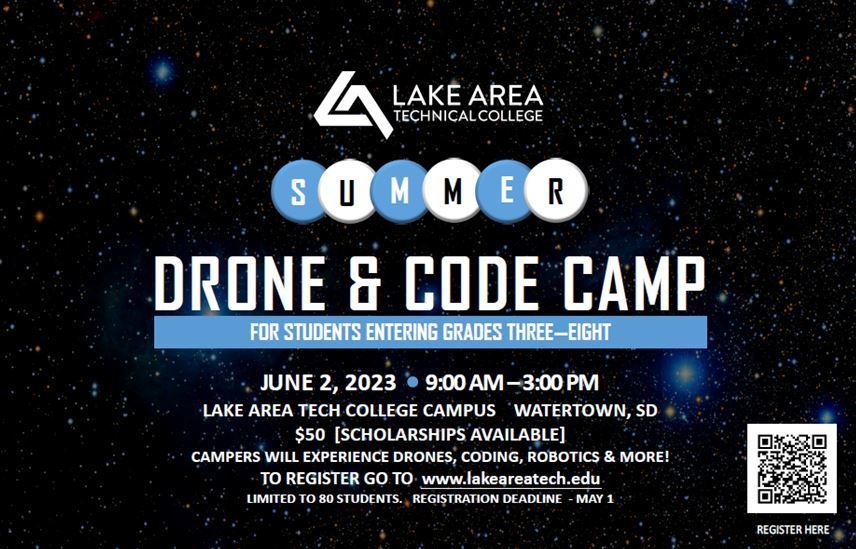 Hanson Boys BB re-scheduled games: Monday January 30th @ Canistota Monday February 6th @ Salem vs MCM Check the events calendar for game times.

If looking for a prom dress or would like to donate one see the link for information about the Glass Slipper.
https://5il.co/1nkzb

Tonight's boys basketball game @ Canistota has been rescheduled to Monday, January 30th @ Canistota. 5:00 C game 6:15 JV game Varsity to follow

Congrats to Hanson Basketball's Annalyse Weber on scoring her 1000th Career point on Tuesday night!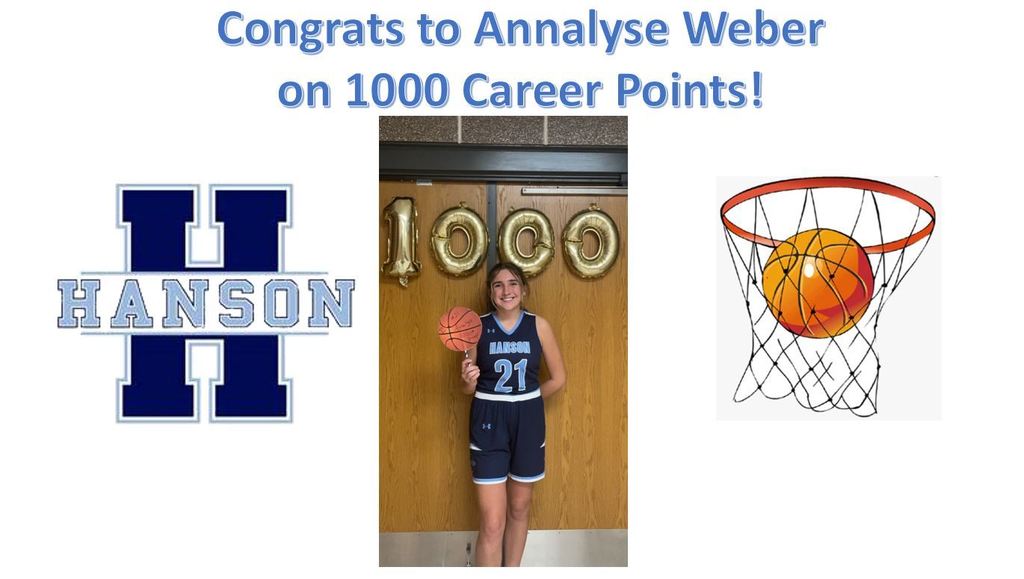 Howard will be having a Sloppy Joe sandwich meal on Tuesday night for the GBB/BBB Double Header from 5:00-7:00 pm. Here is the schedule for Tuesday night in Howard: 4:00 JV Girls 5:15 JV Boys 6:15 Varsity Girls 7:30 Varsity Boys

Pairings for the 2023 Boys Hanson Classic on Saturday January 21st:
https://5il.co/1naxl
If you can't attend in person the Classic can be viewed on beavers.liveticket.com for $12.50.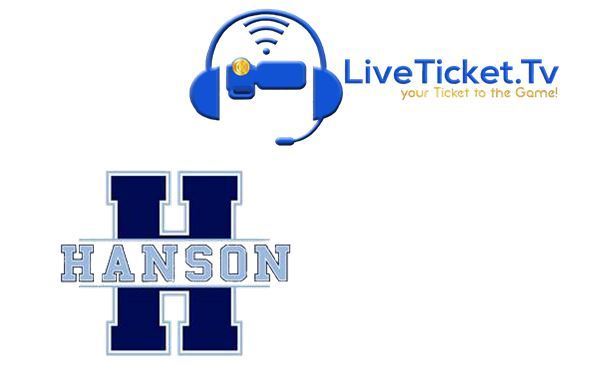 Here is the schedule for the GBB/BBB double header in Howard on Tuesday night: 4:00 JV Girls 5:15 JV Boys 6:15 Varsity Girls 7:30 Varsity Boys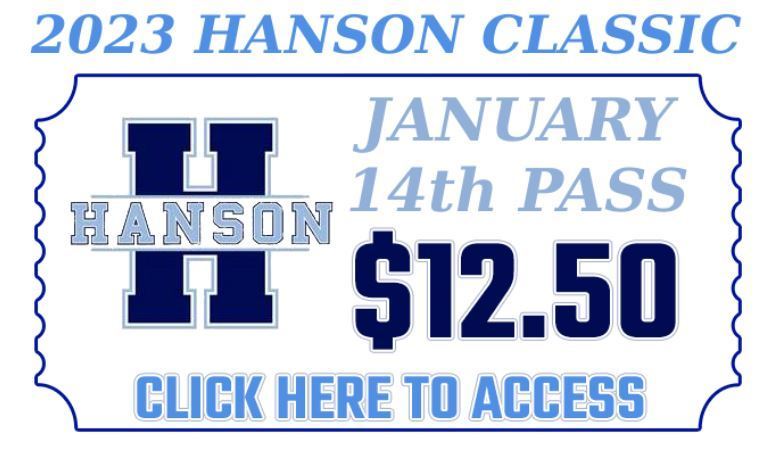 The GBB/BBB double header with Viborg-Hurley in Alexandria originally scheduled for Thursday is being postponed until Saturday, January 7th. Schedule: 1:00 C Boys Audi 1:00 C Girls Gym 2:00 JV Boys Audi 2:00 JV Girls Gym 3:15 Varsity Girls Gym Varsity Boys to follow.

The GBB/BBB doubleheader games vs Parkston have been rescheduled for two separate nights next week: Monday Jan. 9th Girls BB vs Parkston @ Alex 5:15 C game; JV 6:15; Varsity to Follow Tuesday Jan. 10th Boys BB vs Parkston @ Alex 5:15 C game; JV 6:15; Varsity to Follow

The Knights of Columbus invite all students age 9-14 to take part in the local KC Free Throw Contest which will be held at the Hanson High School Gym on Sunday January 8th at 1:00 pm. See the link for details:
https://5il.co/1mes2

Thursday's GBB/BBB double header vs Irene-Wakonda in Irene will have the following schedule: 1:00 - both JV games 2:15- Girls Varsity 3:45 Boys Varsity


The previous YouTube link that was sent out would not work from the corm palace. Use this link for Tuesday nights games.
https://vimeo.com/event/272959

The varsity girls and boys basketball games held in the Corn Palace tonight will be live streamed at this link:
https://youtu.be/8WOsaSBEOlI

The basketball games vs Menno scheduled for tonight have been ppd until tomorrow. Saturday, Dec 17th 1:00 JV Girls 2:00JV Boys 3:00Varsity Girls 4:30Varsity Boys to follow.

Tonight's Boys middle school and high school basketball games at MCM are being off as MCM does not have school today. A make up date for the high school game will be communicated when it is set.

Tonight's girls and boys middle school basketball games with Freeman Academy/Marion have been canceled.