Congratulations to Ella Jager, Taylor Kayser, Carys Patzlaff, and Tiana Robertson for being selected for the 2022 Elementary Honor Choir. There were 512 auditions submitted and 165 students selected from across the state. They will perform Saturday, October 29 in Sioux Falls.


Congrats to Colton Dillon. Signing with Doane on Wednesday and setting a new shot put school record on Thursday. Colton threw 52' 11 3/4" to break Jim Marquardt's school record set in 1993. Great job Colton!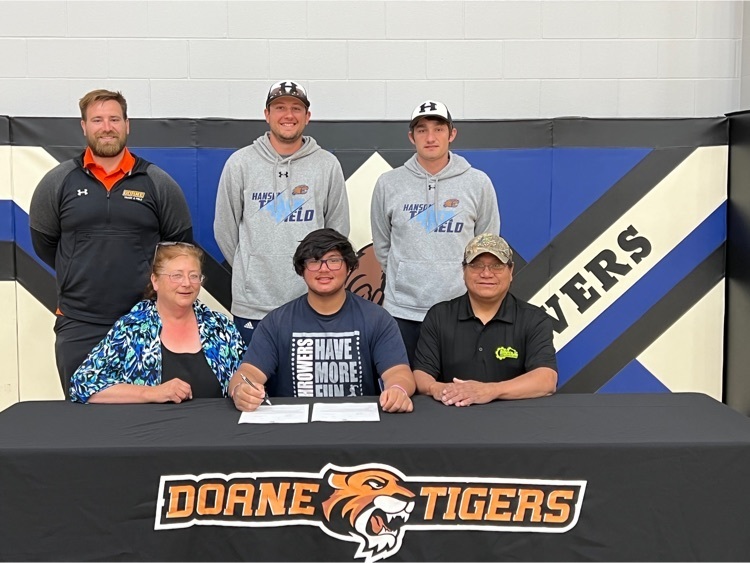 Congratulations to the Hanson Track teams for capturing all 4 team (HS Boys, HS Girls, JH Boys & JH Girls) championships today at the Cornbelt Conference Meet.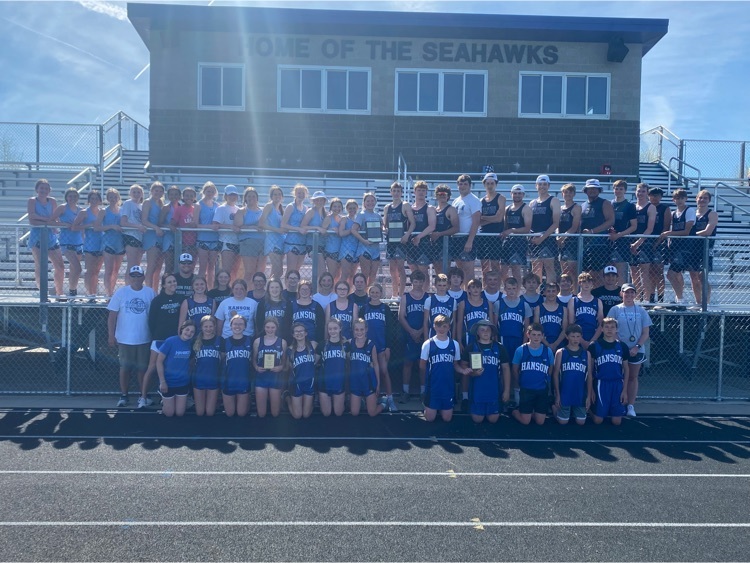 The Hanson graduation ceremony is still being planned to take place Saturday at 2:00 pm. If power is not restored in Alexandria we will make a decision before 11:00 am on Saturday to go with the alternate plan. The alternate plan would be moving the ceremony to 2:00 pm on Sunday. A message will be sent out confirming the change if it should need to happen.

The conference track meet that was to be held on Friday has been PPD until Monday. Time schedule will remain the same.

The Hanson graduation ceremony will be held Saturday May 14th at 2:00 p.m. in the HHS gymnasium. The ceremony will also be livestreamed:
https://youtu.be/98VxPFeBXZE
Congrats to our 2022 graduates!

Quick 6-12 staff meeting in com room at 3:40 today. Will quickly discuss adjustments because of track meet moving

Congrats to Hanson seniors Doug Nelson and Taylor Schroeder for being recognized for the KORN News Radio/Q107.3/KORN Country 92.1 Elite 8 Academic Award presented by Poet. Both will receive a plaque from the sponsors. A complete list of area winners can be viewed on the station's website.
https://kornradio.com/news/elite-eight-academic-award-winners/

The high school track team will not be attending the meet that was scheduled in Elkton tomorrow (Saturday April 30th).

Today's JH track meet in Howard has been called off. They may look to reschedule and info will be passed on if there is a make up date.



Congrats to the Boys 4x100 relay that broke the school record yesterday in Hartford. The team of Weston Kayser, Sutton Dewald, Kade Waldera, & Hadley Wallace ran a time of 45.84 breaking the previous mark of 46.08 that was set last year. Great job guys!

The Menno Relays scheduled for Thursday April 14th has been PPD to Monday May 9th.




Presale for the Hanson School 2022 Yearbooks is now open! Yearbooks can be ordered online at ybpay.com or ordered through Mrs. Alley at school. The cost of the yearbook is $35 until April 30, 2022. Beginning on May 1, the yearbook price increases to $40. Take advantage of the lower price and reserve your yearbook today! Deadline to reserve a 2022 yearbook will be May 31. The 2022 yearbooks will arrive next fall. Contact Mrs. Alley at school, 239-4387, or via email,
roxane.alley@k12.sd.us
.

The high school track meet that was scheduled to be in Bridgewater on Thursday April 7th has been canceled.